my coffee setup
Before moving to the US, I've passed all my coffee gear to a very dear friend. After some research, I've settled on: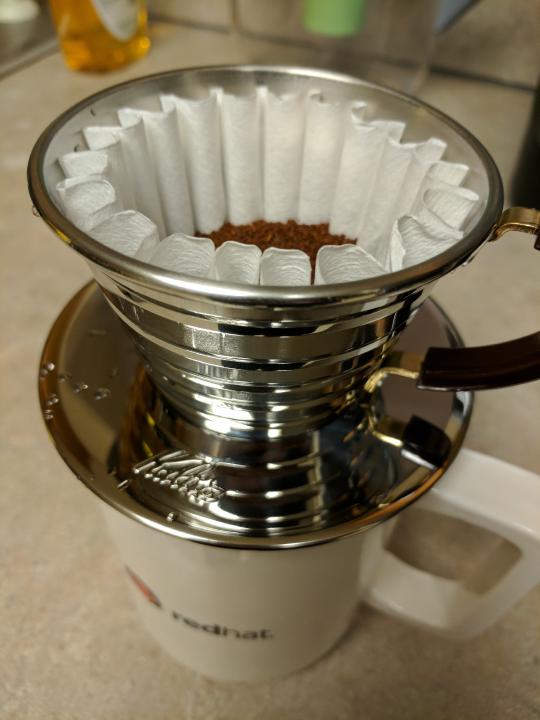 coffee gear
Kalita Wave is my new dripper - While I still love my Hario V60, the Kalita is way more forgiving and yields me better extraction overall.
Bonavita Stovetop Kettle helps me to do a slow but steady stream - I kinda regret not getting an electric kettle, but I'm happy with it
Porlex Stainless Steel Grinder for getting a decent grind without going bankrupt with a bigger electric ceramic conical burr grinder.
IKEA electronic scale for weighing
Cheapo instant-read ultra lazy thermometer (this thing takes almost 20s to settle on a temperature)
beans
When I was living in Brooklyn, I gave preference to Conterculture's coffee, which I've had easy access near the office; After moving to Philadelphia, I was still buying their blends (somewhat easy to find at supermarkets), but I knew I wanted a coffee subscription. A coworker pointed me to Four Barrel's Single Origin, and a few days afterwards, this beauty came on the mail: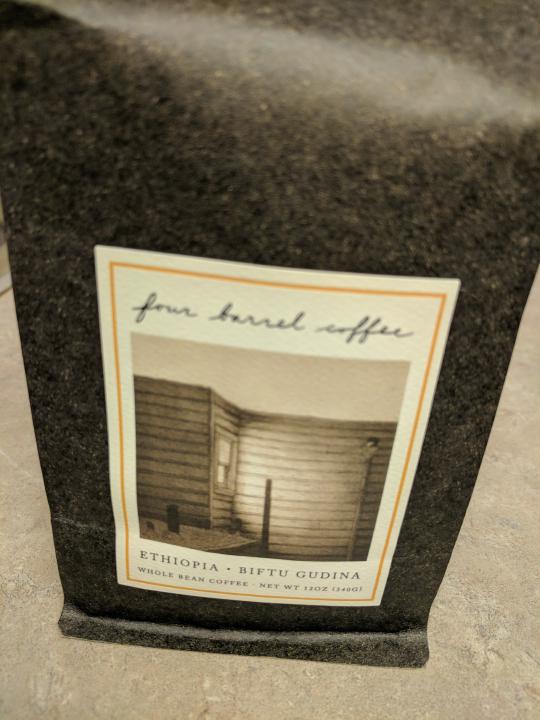 ratios
My golden ratio for a single cup of coffee goes like this
17g of beans, a little bit coarser grind
water at 93ºC
do degassing with 60g of water, let it bloom for 25s
start pouring from the center to the edges in spiral movements
wash the edges, forcing the grounds to go down
stop at 204g total weight
That's all, hope this is useful!