jsconf.eu 2011
I had the amazing opportunity of speaking at jsconf.eu this year. For what is worth, it was the best conference I've ever been!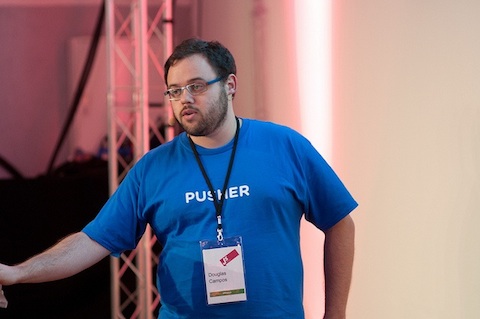 the trip
This was my first international trip, so I've got pretty anxious to see how things would work, and I enjoyed small tourist gladness, like seeing the eiffel tower from the plane's window.
After an extended layover at CDG (on which I discovered that I wouldn't make to paris within only seven hours). At least I've got internet working fine.
On arriving at Tegel airport, I discovered something unique about Berlin - everything I never believe would work in any city, works there. I've got stunned on how easy was to get to the hotel by public transportation, and the trust-based billing system. Clean sidewalks (at least way cleaner than Brazil's).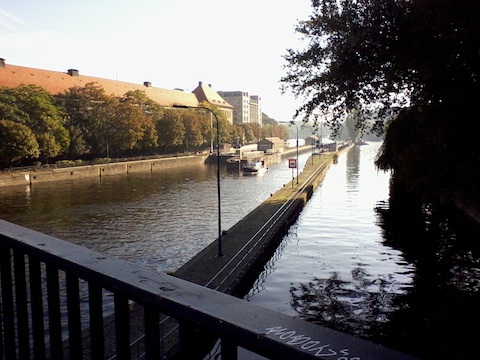 Summing it up: berlin looks awesome for visiting or even moving to.
The extended weekend began for me with rejectjs party at the amazing pratergarten biergarten. I've had a great time with Phillip, Oleg, Irakli, Dmitry, and many more whom I could not remember the names (yeah, I'm that bad with names).
At friday I went on my quest on buying a new clarinet. I thought that this would be an easy task.
I've made all the price quoting on the internet, narrowed down to a nice store, planned my trip on bvg site, piece of cake!
So, after almost one hour travelling on Tram, to my surprise, there were two Hauptstraße streets.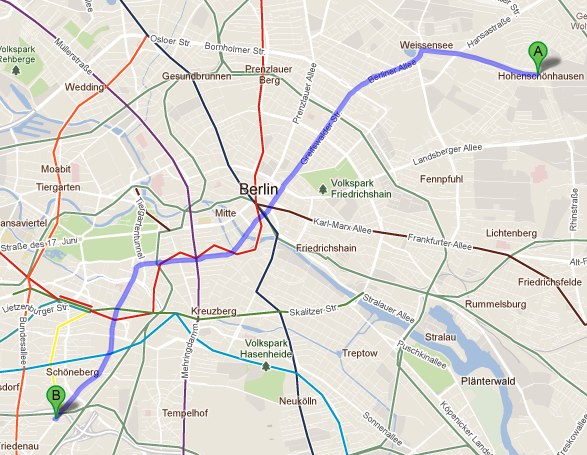 A: where I've gone
B: where I should've been
After a few hours crossing the city (again), and a small stop to visit soundcloud's HQ (awesome people, awesome place), I've finally managed to get the clarinet :)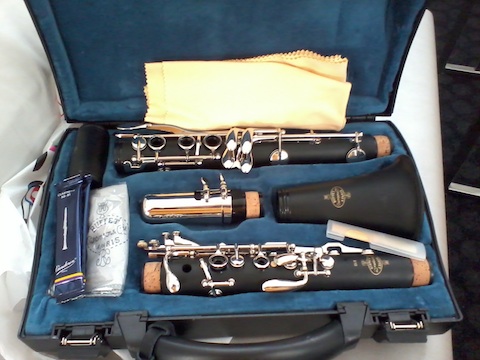 To close this friday, we went to the pre-meetup at .HBC - nice place, but too crowded for me.
the venue
When I've saw the venue photo, I had no idea on how that would be setup for a tech event.
Huge props for jsconf.eu team, specially to cramforce, janl and hblank for making it happen.
The wifi, as they described was the best conference wifi I've ever used, 100% of the time stable as a rock.
The food was top-notch, in this case a image is worth more than a thousand words: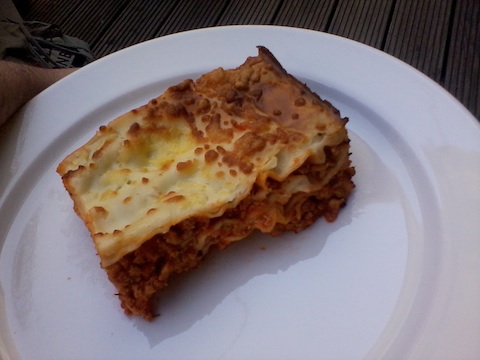 Last but not least, they had the espresso ambulanz!, that the jetlagged me enjoyed a lot :)
the talks - day 1
The event was split in upstairs and downstairs tracks, plus the infamous hallway track :)
Being totally jetlagged (I've managed to sleep just 15 minutes on the plane), I've spared my energy for the talks I was looking forward since jsconf.eu announce.
As a sidenote, mad props to annalena for registering the talks on infographic-like drawings.
JavaScript JITs
This guys rocked the boat explaining why it's so hard to optimize JavaScript, and explaining how JägerMonkey does its magic.
Emscripten
Whoa, I've heard before about emscripten, but I had no idea on how complete it was! Just one more mind-blowing presentation.
JS LOL
I think there's no need to comment this talk beyond saying that it answered almost all questions I had on ES6.
the talks - day 2
140byt.es
Brogrammers, unite! This was pure fun, Jed knows how to do it. Amazing talk.
Voxels with JS
It's Carmack's idea, it must work :)
dyn.js - (almost) 100% invokedynamic js impl
I survived it! Better let you comment how the talk went. The slides are here
Many thanks to the dynjs team for helping me to make this happen - don't forget to visit the project site (and help us with a new layout).
Garbage Collection in JS
It's always refreshing to see deep technical talks - loved this one :)
why do we need two eyes?
Nah, the css nyan cat guy, I don't need to say anything else :P
what would you do if you knew you could not fail?
Moving keynote by voodootikigod, you should check it out!
closing thoughts
jsconf.eu was awesome - it raised the bar so high that I'm afraid that only jsconf.eu can beat jsconf.eu.