devinsampa 2011 - the geekiest conference ever!
I am sure that this is the feeling of the majority of the attendants - #devinsampa was awesome!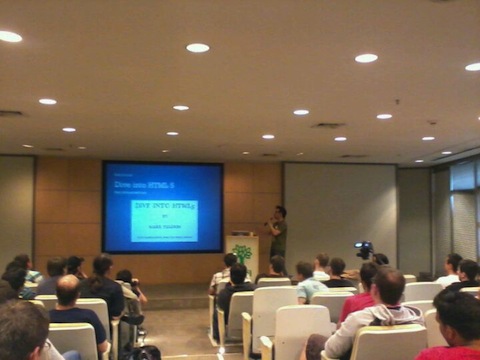 Great people, great talks, great food.
To all that attended my talk, thanks! Here are the slides
I really need to make two remarks:
@shiota is a natural public speaker, we'll certainly see this guy on the spot more times. Great talk, great speaking presence, marked by his calmness on stage. Way to go @shiota! I learned a lot watching you!
@chesterbr's talk about Atari 2600 programming was stunning! I really had a good time seeing all that assembly code :)
Definitely, #devinsampa was full of fun! See you next year!
Special thanks to @tinogomes, @lfcipriani & @nuxlli for making this wonderful event happen! You rock!